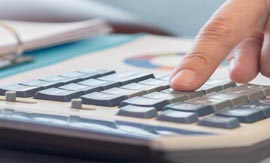 &nbsp November 9, 2017
&nbsp admin
Call for Quotations (AKRSP-EGA / 1117-01)
Accelerate Prosperity (AP), a new initiative of the Aga Khan Development Network (AKDN), invites quotations from qualified Construction and Renovation Companies/ Contractorsto undertake renovation of the AP's incubation space/ building in Gilgit (Gilgit-Baltistan).
Detailed BoQs of renovation work and office designs can also be requested by emailing: haider.ali@accelerateprosperity.org by 12 November, 2017.
The bids will be assessed against the financial quotation, profile of the firm in conducting similar renovation work in the past, and the extent of previous experience with AKDN. Budget available for the Renovation Work is PKR 4.7 million.
The deadline for submitting quotations is Friday 17 November 2017, 1700 hours.
Accelerate Prosperity and AKRSP reserves the right to close the bid before the deadline as soon as it finds the suitable candidate and the minimum competition is ensured. It also reserves the right not to select any bid should it decide to cancel the renovation plan altogether.
Questions regarding the renovation work and the bids can be sent/ asked at the above mentioned email.
Ali Haider – 0346-5002979
EGA – Accelerate Prosperity Office
Naveed Shaheed Road, Zulfiqar Abad.